Retirement Industry People Moves
Tech and client services head joins ICMA-RC; OneDigital acquires employee benefits consulting firm; New York Life elects president; and more.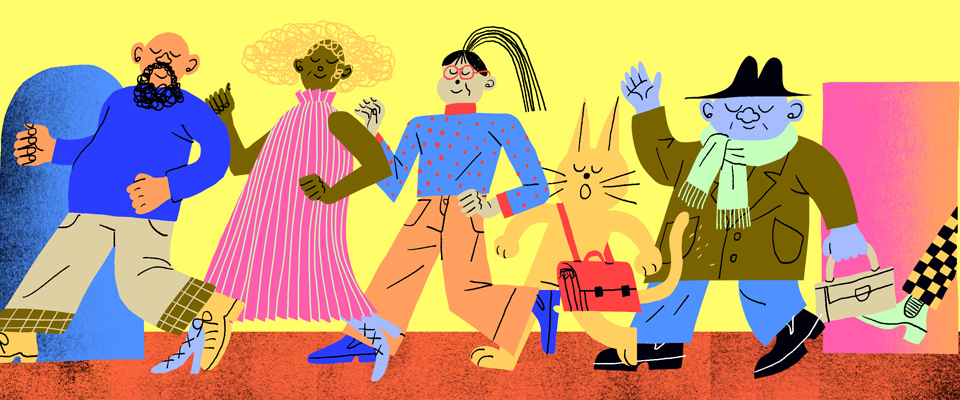 Tech and Client Services Head Joins ICMA-RC
ICMA-RC has announced that Lynne Smith will serve as the organization's new senior vice president, chief client experience and technology officer.
The newly created position is an expanded role that combines the technology and client services teams into one integrated team reporting directly to the CEO. Smith will focus on aligning the organization's technology offerings and on building best-in-class client experiences that will support ICMA-RC's customers and the communities it serves.
"Lynne Smith is a proven and dynamic financial services executive with an extensive background in successfully leading differentiated enterprise-wide customer service experiences and championing firm-wide initiatives that facilitate growth," says Lynne Ford, CEO and president of ICMA-RC. "We're thrilled to have someone with her background and experience join our organization, and we're confident she'll help the organization deliver industry-leading services to our clients, as well as collaboratively drive results across the company."
Smith comes to ICMA-RC with more than 25 years of experience in the financial services industry. She joins the organization from OneAmerica in Indianapolis, where she served as head of business development and strategy. Smith's career has also included leadership roles at Bank of Montreal, VOYA and CitiStreet,  where she led not-for-profit health care and education plan administration, focused on participant and plan sponsor experiences by market segment, and built participant financial wellness and retirement readiness programs.
"I'm thrilled to be joining ICMA-RC, a mission-oriented organization uniquely positioned to help those who serve their communities achieve their retirement goals," Smith says. "Throughout my career I have focused on combining technology and the human factor to provide a top-notch experience while creating customers for life, and I look forward to helping ICMA-RC continue to evolve towards that goal."
Sonya Sbar was also promoted from managing vice president, chief of staff to senior vice president, Strategy, Product Management and Implementation. She will lead the newly created Strategy, Product Development and Implementation Department. Sbar will be responsible for repositioning ICMA-RC's growth trajectory by driving compelling go-to-market strategies.
"Sonya has made a tremendous impact on the organization since her arrival and has proven her ability to lead the development of our strategic plan, which will help the organization become stronger than ever before as we head toward our 50th anniversary," Ford explains. "I'm proud of the diverse team of proven and passionate business leaders we've assembled, and I'm confident that Sonya and Lynne will have a positive impact on the organization as we enhance how we serve our clients."
OneDigital Acquires Employee Benefits Consulting Firm
OneDigital has acquired RobinsonBush Inc., an independent employee benefits consulting firm located in Orlando, Florida.

Upon joining OneDigital, RobinsonBush customers will have access to expert teams from across a deep professional bench to bring the best possible benefits, human resources (HR) and technology solutions to employers.
"We are excited to have John and Jan and their team join the OneDigital Florida operations," says OneDigital Orlando's Managing Principal Bruce Goin. "Besides being a great cultural fit, their reputation for unique market insights and approach to customer care aligns seamlessly with our vision. We look forward to supporting their continued growth and success."
"After meeting with the OneDigital team, we immediately felt we found the right partner with an aligned customer focus and the necessary expertise to enhance the services we currently provide," says RobinsonBush Inc.'s President John Robinson. "With OneDigital's growing benefits and HR resources and expertise, along with OneDigital's desire to continue operating RobinsonBush as an independent fee for service benefits consulting firm, we knew this partnership was the best decision on behalf of our staff and our clients."
New York Life Elects President
New York Life has announced that co-chief operating officer Craig DeSanto has been elected president by New York Life's Board of Directors, effective immediately.
The role of president had been held by Chairman and CEO Ted Mathas, who assumed the role when former President John Y. Kim retired in 2018. DeSanto continues to report to Mathas.
With his promotion to president, DeSanto will oversee all businesses of the company, including the Individual Life Insurance and Agency Distribution units, as well as Retail Annuities, New York Life Investment Management and the company's portfolio of strategic businesses.
"Throughout his more than two decades with the company, Craig has delivered steady and proven leadership, exceptional execution of our strategic plans, consistently strong business results and an unwavering commitment to our people and the communities we serve," Mathas says. "Craig's keen intellect, deep understanding of our industry, and steadfast appreciation for our mission, purpose, values and mutual business model gives me great confidence in his ability to continue to lead our organization moving forward."
DeSanto joined New York Life in 1997 as an actuarial intern and was promoted into roles of increasing responsibility across New York Life's finance and business operations, including as head of the Institutional Life Insurance business, Individual Life Insurance business and Eagle Strategies. In 2015, he was appointed to lead the company's Strategic Businesses, and in 2017, DeSanto joined the company's executive management committee. Since then, he has assumed oversight for Retail Annuities and New York Life Investment Management.
Carillon Tower Advisers Acquires Financial Risk Analytics Platform
Carillon Tower Advisers will acquire a financial risk analytics platform, as well as hire industry veteran Steve Singleton as head of Risk.

Singleton, director of Equities/Quantitative Research at Blaylock Van LLC and chief investment officer (CIO) at its subsidiary, SPI Strategies, and his three-member team will join Carillon to form a new in-house risk division. Carillon signed an agreement to purchase the proprietary risk analytics platform from Blaylock Van with the intention of Singleton and his team, which developed the platform over the past decade, joining the firm.

The team will use the platform, known as Portfolio Risk Insights and Solutions Management (PRISM), to provide Carillon's partner affiliates and their autonomous investment teams with additional tools to evaluate risk in their portfolios while enhancing reporting and insights for clients.

Singleton has more than 35 years of experience in developing fundamental, technical and quantitative models and has worked as a consultant for Carillon and its affiliate Eagle Asset Management on portfolio risk matters for three years.
The acquisition is expected to close by early in the fourth calendar quarter of 2020, subject to satisfaction of closing conditions.
Joining Singleton to form Carillon's new risk division will be his SPI Strategies colleagues Omur Munoz, Dmitriy Aronov and Yolanda Dolores.