Retirement Industry People Moves
Northern Trust Front Office Solutions adds new leaders; Klinefelter Wilson rejoins Groom; and The Hartford rejects acquisition offer From Chubb.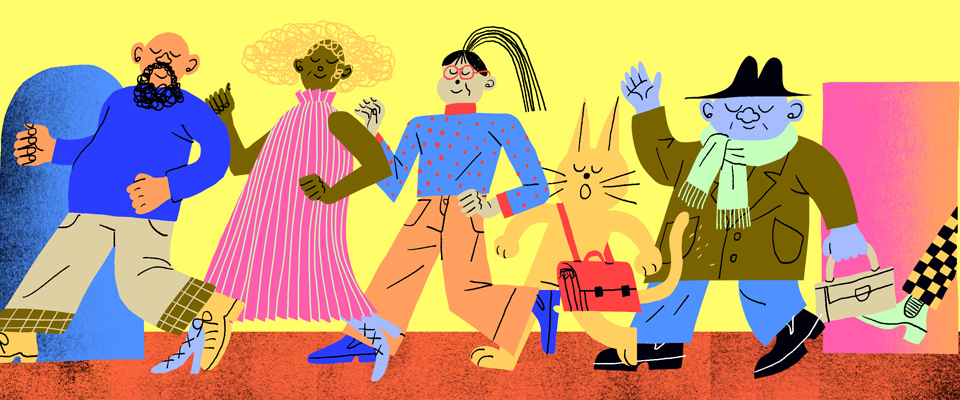 Northern Trust Front Office Solutions Adds New Leaders
Northern Trust Front Office Solutions has added Nichole Mann as head of operations administration and Nora Tiller as head of client solutions.
Front Office Solutions is an integrated, cloud-based service and data platform that enables investment offices to view and analyze data from disparate sources across all asset classes in one central repository. It serves complex asset owners including foundations, endowments, family offices, pensions and outsourced chief investment officers (OCIOs) with the data they need, in the format they need it, enabling them to make informed decisions that help them excel at their strategies and optimize performance.
"Complex asset owners have complex portfolios. In addition to demanding great technology, our clients deserve high-touch services delivered by industry experts, especially those who have walked in the shoes of our clients," says Melanie Pickett, head of Front Office Solutions. "Adding Nora and Nichole to our already talented team deepens the service we deliver to our clients and allows us to offer the thought leadership and expertise our clients demand."  
As head of operations administration, Mann will be responsible for functions including operational data governance, data quality and process oversight, policy development, and data analysis. Prior to joining Northern Trust, Mann worked at several U.S.-based hedge funds where she managed business unit control, valuation control and documentation, operational risk management, and financial reporting and management. She formerly served as a vice president with Morgan Stanley where she focused on credit derivatives and structured credit products.  
Tiller, as head of client solutions, will match resources with client needs, assessing team development and further developing the client servicing model. Tiller comes to Northern Trust from Georgetown University, where she served as director of investment operations for the university endowment, managing investment accounting, performance analytics, risk measurement, financial reporting and compliance. She previously served as managing director of financial accounting and compliance at Red Cross Investments, and as manager of finance and administration at Howard Hughes Medical Institute.
Klinefelter Wilson Rejoins Groom
Jeanne Klinefelter Wilson, who led the Department of Labor (DOL)'s Employee Benefits Security Administration (EBSA) from 2017 until earlier this year in the roles of acting assistant secretary and deputy assistant secretary, has rejoined Groom Law Group as a principal, serving as counsel to plan sponsors and plan fiduciaries in its plan sponsor group.
She has had nearly 30 years of experience working with employee benefit plans since her first job as an employee benefit plan auditor with a major public accounting firm. She has served as ERISA [Employee Retirement Income Security Act] counsel for more than 20 years. Her practice extends to all types of employee benefit plans, including both qualified and non-qualified retirement plans and welfare plans.
At the DOL, Klinefelter Wilson took a hands-on approach to management by serving as a member of the regulatory, exemption, outreach and enforcement teams. She has in-depth knowledge of the regulatory process and the role that each level of the executive branch plays in that process. Her inside view on all steps of the DOL investigation and enforcement approach allows her to provide unparalleled advice to clients facing a DOL investigation. She also has significant experience in the DOL prohibited transactions exemption process as a result of her tenure at EBSA.
Klinefelter Wilson left the DOL when Ali Khawar was sworn in as principal deputy assistant secretary of the EBSA on January 20.
Khawar is currently the acting agency head. He has extensive government experience and has previously served in a variety of roles at the DOL, including as an EBSA investigator, in EBSA's Office of Enforcement, as EBSA's chief of staff in two administrations, and as a counselor to the 26th secretary of labor, Thomas E. Perez. Khawar has a bachelor's degree from Johns Hopkins University and a law degree from Emory University School of Law.
The Hartford Rejects Acquisition Offer From Chubb
The Hartford has announced that its board of directors, after consultation with its financial and legal advisers, has unanimously rejected Chubb Limited's unsolicited proposal to acquire The Hartford.
Chubb presented The Hartford with a proposal for a combination of the two companies on March 11. Soon after, The Hartford announced its board was carefully considering the proposal.
The Hartford said its board determined that entering into discussions regarding a strategic transaction would not be in the best interests of the company and its shareholders. The board reaffirmed its commitment and resolve in the continued execution of The Hartford's strategic business plan.
« Employers and Employees Can Benefit From Understanding Medicare