Retirement Industry People Moves
Former principal joins Cohen & Buckmann as senior counsel; SMArtX selects president and COO; and Heartland Retirement Plan Services hires business development leader.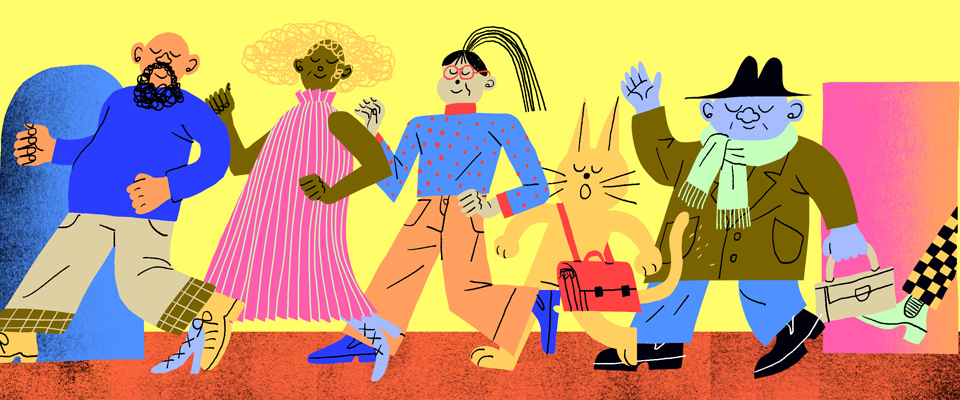 Former Principal Joins Cohen & Buckmann as Senior Counsel
Elizabeth Drigotas, a former principal in the Washington National Tax of Deloitte Tax LLP and attorney-advisor in the Office of Benefits Tax Counsel of the United State Treasury Department, has joined New York-based executive compensation and employee benefits law firm Cohen & Buckmann, P.C., as senior counsel.
Drigotas's practice focuses on executive compensation and benefits plan design.  She has more than 25 years of experience working with compensation and benefits plan design and implementation, with an emphasis on related tax issues. Her clients encompass private and public employers, including multinational and Fortune 100 companies, as well as tax-exempt entities.  A significant part of her practice involves advising financial services clients on partnership compensation, and she has extensive experience working on strategic acquisitions and private equity transactions.
 "I have known Elizabeth for many years and am excited to add such a skilled and respected attorney to our practice," says Sandra Cohen, managing partner of Cohen& Buckmann. "Elizabeth's experience at the U.S. Treasury and Deloitte has afforded her an incredibly deep understanding of this nuanced area of the law so that she is able to provide clients pragmatic solutions, and often simplifies the most complex issues for them."
At Deloitte, Drigotas focused on nonqualified deferred and equity compensation, often within the context of mergers and acquisitions.
Earlier in her career, she worked at the U.S. Treasury as an attorney-advisor in the Office of Benefits Tax Counsel, where she provided advice and counsel to the Treasury and the Internal Revenue Service on policies and laws and their related regulations, such as Section 280G, also known as Golden Parachute Regulations; the Economic Growth and Tax Reconciliation Relief Act; and proposals that led to Section 409A, which regulates nonqualified deferred compensation, among others.
Drigotas earned her juris doctor degree from the University of North Carolina School of Law and her master of public health degree from the Johns Hopkins Bloomberg School of Public Health.
SMArtX Selects President and COO
SMArtX Advisory Solutions (SMArtX) has hired Jonathan Pincus as SMArtX's new president and chief operating officer (COO).
Pincus joins SMArtX from Northern Trust, where he most recently held the position of senior vice president, global head of investment operations for its Asset Management division. He formerly held the role of chief operating officer for Northern Trust's Managed Accounts business.
Pincus also previously worked at Bloomberg and formerly held his Series 7, 65, and 63. He has served on a number of fintech firm advisory boards and is an industry thought leader on operational scale and business enablement.

"We are pleased to welcome Jonathan to the SMArtX leadership team and fortunate to have someone of his caliber steering this critical function across our business," says Evan Rapoport, CEO of SMArtX. "Jonathan's deep domain expertise in banking, innovation and large-scale deployment makes him the perfect person for the role as we continue to drive new enterprise growth and mobilize technology at scale for this segment."

"I am looking forward to joining SMArtX at such an exciting time in the company's evolution," Pincus said. "The need for technology, tools and transparency to function flawlessly has never been more important. I have reviewed countless asset management platforms throughout my career, and none come close to the abilities that SMArtX offers. In creating advanced tools to manage assets across enterprise networks, they completely streamline the middle and back-office systems in a way that is unprecedented in our industry."
Pincus will join SMArtX Advisory Solutions in its West Palm Beach, Florida, headquarters.
Heartland Retirement Plan Services Hires Business Development Leader
Heartland Retirement Plan Services has added Ray Jambois as retirement plan services (RPS) business development officer. His responsibilities include implementing sales strategies and providing retirement plan services to current and prospective clients in the Midwest region, particularly in the Minnesota, Wisconsin and Kansas/Missouri markets.
Jambois has over 25 years of experience in the retirement planning industry, which includes working with business owners and executive staff in evaluating plan design and compliance, fund reviews and overall plan structure. Throughout his career, he has focused on territory development, establishing and maintaining strong adviser relationships and point of sales (POS) presentations.
Prior to joining Heartland RPS, Jambois worked at Lincoln Financial Group, where he most recently served as regional vice president, sales director. He holds FINRA Series 6, 63 and 65 licenses.