Retirement Industry People Moves
Ascensus to acquire employee benefits consulting firm; Multiple hires and promotions at Mutual of Omaha Retirement Services; and Unified Trust Company adds retirement consultant.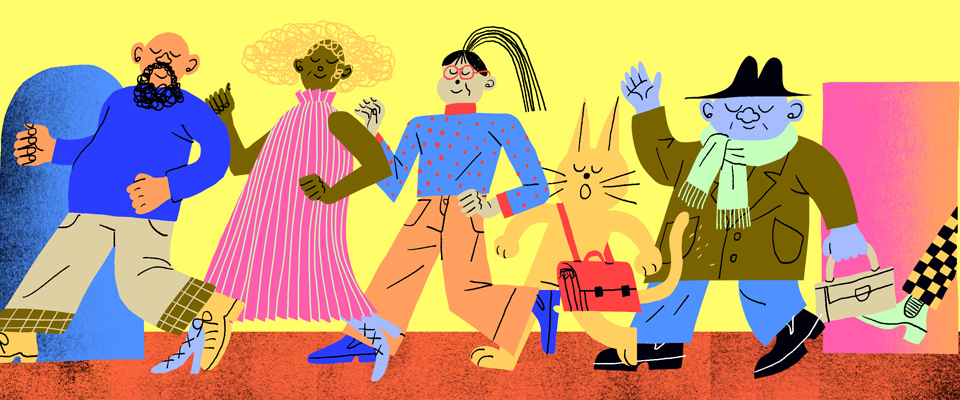 Ascensus to Acquire Employee Benefits Consulting Firm
Ascensus has entered into an agreement to acquire Nyhart, an employee benefits consulting firm that provides retirement and health care actuarial services along with consumer-directed health and benefit continuation administration. Nyhart will immediately become part of the FuturePlan by Ascensus line of business.
Headquartered in Indianapolis, Indiana, Nyhart specializes in bringing a consultative approach to large, complex plans. Along with its retirement and health care solutions, the firm also offers Votaire, a proprietary health and financial wellness platform.
"Nyhart's unique strengths complement our already broad service offerings at FuturePlan and immediately increase our capacity to serve larger, more complex plans," states Jerry Bramlett, head of FuturePlan. "We're pleased to welcome Lisa Hague and her management team along with Nyhart's exceptional group of associates—their skills and expertise will further strengthen our competitive edge in the retirement and benefits industry."
"At Nyhart, we consistently look to hire and invest in high-quality people in order to provide the best possible service throughout our lines of business," says Lisa Hague, Nyhart's chief executive officer. "As part of FuturePlan, we can access the resources of a larger organization to the benefit of our clients while still providing them with the personalized experience and creative solutions that they've come to expect from us."
Multiple Hires and Promotions at Mutual of Omaha Retirement Services

Mutual of Omaha Retirement Services has promoted Laura Huscroft to vice president of 401(k). In this role, Huscroft is responsible for national sales, business development, product management and client operations. 
Aside from Huscroft, the company has promoted and hired several others. Tammy Engle has been named director of Client Operations. Engle is new to the company and most recently she led operations and client services at Matrix Financial Services.  
R.J. Anglada joined the company in August as regional sales director covering Northern Illinois and Wisconsin. Anglada was previously a wholesaler for PNC Retirement Services. 
Brent Wieck was promoted to associate regional sales director covering Iowa, Missouri and Southern Illinois. Wieck was previously an internal wholesaler with Mutual of Omaha. 
Mike Guinane was promoted to senior internal wholesaler. Guinane covers North Dakota, South Dakota and Minnesota. He has been an internal wholesaler with Mutual of Omaha for three years. 
Levi Ethington joined in June as a participant engagement specialist. He facilitates Imagine Retirement Right, Mutual of Omaha's patent pending financial wellness and engagement solution.  
Unified Trust Company Adds Retirement Consultant
Unified Trust Company, N.A. has named Craig Mazzini, as the new institutional retirement consultant for its Retirement Plan Consulting Group, a division of Unified Trust. Mazzini will work with retirement plans and advisers throughout the Midwest region of the country.
Mazzini is a retirement plan and pension consultant with specialized knowledge in plan design, investments, trust and custody operations and advanced fiduciary plan governance. Prior to joining Unified Trust, he spent 28 years in the financial services industry in roles including operations, sales and senior management in the trust and custody, recordkeeping, DCIO and third-party administration markets. Most recently, he was the national sales manager for United Retirement Plan Consultants, a national third-party administration firm.