Retirement Industry People Moves
Schroders adds institutional director; BPAS CEO announces retirement; Alerus to acquire Retirement Planning Services Inc.; and more.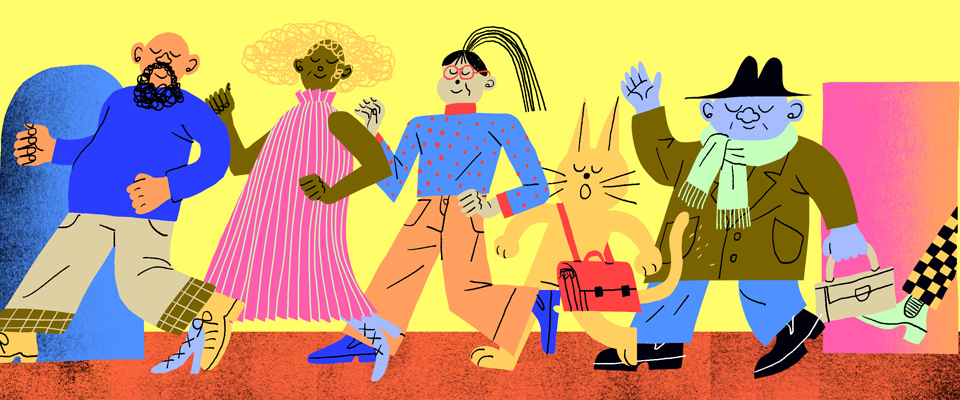 Schroders Adds Institutional Director
Schroders has hired an institutional director, focused on enhancing its ability to meet client needs, institutional distribution efforts and access to a diversified product set across North America.
Walter L. Lindsay Jr. joins as an institutional director, bringing the institutional sales team total to seven directors, and will report into Schroders' institutional director, head of west, Allan Duckett. 
Lindsay, who is based out of Georgia, brings more than 28 years of experience in managing clients and will be responsible for leading strategy, engagement and business development across the institutional product range. Most recently, he spent four years at Eaton Vance, where he was director of institutional sales, focused on coverage of public funds, corporations, foundations and endowments.
The firm says this addition further emphasizes its continued expansion across North America and ongoing growth strategy in that market.
BPAS CEO Announces Retirement
BPAS has announced that Barry Kublin will retire from his position as CEO, effective December 31. 
He will remain with the company as a member on the Board of Directors and in strategic consulting and industry advisory capacities. Paul Neveu will succeed Kublin as CEO of BPAS and Chris Hulse will succeed Kublin as CEO of NRS/BPAS trust services.
"It was a great run of 36 years," says Mark Tryniski, CEO at Community Bank System Inc. (CBSI), the parent company of BPAS. "Barry is a rare individual who is adept at both strategy and execution. He is entrepreneurial and operational, and a serial opportunist—which is how he was able to grow a business from scratch to more than $100 million in annual revenues. We'll continue to benefit from his vision, expertise and industry relationships in his new capacity."
Kublin joined Community Bank in 1985 as vice president of human resources (HR), where he conceived and launched its initial employee benefits business. Kublin then led the acquisition of BPAS in 1996, which at that time had fewer than 10 employees and $1 million of revenue.
In becoming CEO of BPAS, Neveu will expand his current responsibility over BPAS Plan Administration and Recordkeeping to include responsibility of BPAS Actuarial & Pension Services, the business operations of Fiduciary Services and BPAS Trust Co. of Puerto Rico, marketing, communications, accounting and certain other key areas. Neveu joined BPAS in 2005 after nine years with Federated Investors and several years with Coopers & Lybrand (now PwC) in Boston. Neveu became president of BPAS Plan Administration & Recordkeeping Services in 2015, working under Kublin. He is a graduate of the University of New Hampshire with a dual degree in business administration and music performance. 
Hulse, who is CEO of Northeast Retirement Services (NRS) and its subsidiary Global Trust Co. (GTC), will assume the additional responsibilities for Hand Benefits & Trust, including its collective investment fund and common fund business, and the trust activities of BPAS Trust Co. of Puerto Rico. Hulse is responsible for the strategic direction of the firm's trust business, including daily client servicing and operations. Prior to assuming the CEO position, he was the NRS/GTC chief operating officer for 15 years.

Alerus to Acquire Retirement Planning Services Inc.
Alerus Financial Corp. has entered into a definitive agreement to acquire Retirement Planning Services Inc. (RPS), which does business as RPS Plan Administrators and 24HourFlex. RPS is based in Littleton, Colorado.
The transaction is expected to be completed December 18 and will increase Alerus' assets under administration/management to approximately $31.5 billion. Terms of the transaction will not be released.
"The acquisition of RPS and 24HourFlex is a strategic investment that allows us to add talent and increase market share in the desirable Rocky Mountain region, while further strengthening our growing retirement and benefits division," says Alerus President and Chief Executive Officer Randy Newman. "Alerus is a scaled consolidator and this expansion is in line with our long-term One Alerus growth strategy to expand our national presence and provide diversified financial services to clients across the nation."
"Alerus, RPS and 24HourFlex share complementary business models and core values that focus on client service, industry expertise and growth, making this a great partnership for both ownership groups," says Brian Overby, president of Alerus Retirement and Benefits. "In addition to expanding our footprint, we're also adding valuable products and talented professionals. We believe there are opportunities to expand products and services to the newly acquired clients in addition to current Alerus clients."
Nathan Carlson, president of RPS, and Matt Poppe, principal of RPS, will join Alerus to ensure a seamless transition.
"Joining Alerus provides both our employees and clients incredible growth opportunities with a multi-billion-dollar, publicly traded, diversified financial services company," Carlson says. "We are excited to combine our industry expertise and regional presence with Alerus to position our employees and clients for long-term success. We are stronger together and we look forward to what the future holds."
SageView Selects Lead Retirement Plan Consultant
Panfilo "Phil" Costantini has joined SageView Advisory Group as a lead retirement plan consultant in Northern California.
Costantini will work with the Woodside, California, office that is led by Robert Patton, and includes Ann Cheu, Luciano Costantini, Margarita Cross, Chris Krall, Scott Ondek, David Shnapek, Will Posch and Eric Weissman. 
Patton says, "This is great news for SageView, as Phil's knowledge of the industry and specialized expertise will benefit plan sponsors in the Bay Area. We have seen incredible growth in the Silicon Valley market as companies realize that working with an advisory firm that is dedicated to retirement plan consulting as a primary business can lead to greater fiduciary oversight and potentially better participant outcomes. Phil, who has spent his entire career here, really adds more depth to our growing practice." 
Most recently, Costantini was a 401(k) consultant with Sequoia Consulting Group, focused on designing and implementing 401(k) programs for venture-backed startups in the Bay Area. Before that, he worked at ADP, Union Bank and CNA Trust in a variety of retirement planning roles.

Randy Long, SageView founder and managing principal, adds, "I've known Phil for a long time, and for him to approach us as a leader in the retirement plan space is really exciting. We greatly admire his tireless efforts to deliver best-in-class service and support for retirement plan sponsors. We look forward to working together for many years to come."