Retirement Industry People Moves
Past industry exec joins ICMA-RC; Prudential Retirement announces multiple executive promotions; Ascensus adds TPA firm to FuturePlan business; and more.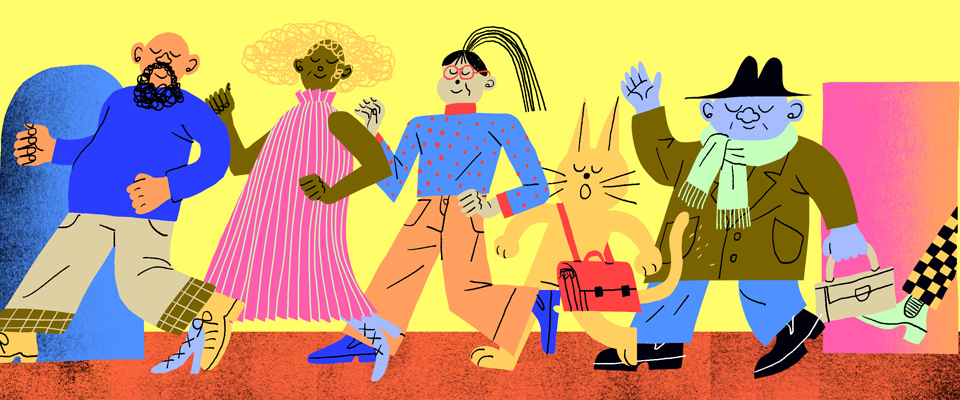 Congruent Brings in New Sales VP
Congruent Solutions has appointed Katherine Dummitt as vice president of Sales.
Dummitt will be creating and executing sales strategies to secure new sales opportunities, growing revenues, and promoting customer and partner relationships.
"We are bullish about the opportunities in the retirement plan industry," says Lucas Soucy, head of North America. "There is growing demand from the large providers, TPAs and mid to small market for our back office administration services. This coupled with a market demand for new, modern and flexible self-service products to assist in recordkeeping made this the right time to increase our sales team and bring in someone with a unique expertise in both areas. Katherine will spearhead our efforts to get more traction in this space. She has a strong track record of having built long-lasting relationships based on trust with many providers in the industry and brings in a fresh perspective to help us align with their needs and business goals. She is a driven individual and I believe her addition will help push Congruent to the next level. We're excited to have her on board and look forward to working with her."
Dummitt spent thirteen of her twenty years in the retirement services industry at SunGard (now FIS). She was the national account manager for the SunGard Wealth and Retirement Division, and provided relationship management and sales to the third-party administrator (TPA) and recordkeeping clients on a national level selling the SGN NSCC trading platform, Relius, and the Wealthstation products. Prior to Congruent, she was the director of Business Development at CMC Interactive. 
Past Industry Exec Joins ICMA-RC

  
ICMA-RC has named Lynne Ford as president and CEO effective November 4. Ford will succeed retiring President and CEO Bob Schultze.
"As the incoming President and CEO, Lynne brings a passion for helping Americans build retirement security, exceptional in-depth knowledge of the retirement industry, a history of commitment to diversity and inclusion, as well as a focus on innovation that will serve ICMA-RC and its clients extremely well in the future," says Peggy Merriss, ICMA-RC's board chair.
Schultze will continue with ICMA-RC as president and CEO Emeritus through the end of 2019.
"I am extremely excited to be joining ICMA-RC to advance its strategic vision. I look forward to the opportunity to build on the organization's tremendous success as well as work with a mission-driven organization that serves those who serve our communities," says Ford. "Organizations that can truly innovate and provide client-oriented solutions will be the ones that thrive as our industry evolves."
Before joining ICMA-RC, Ford was an executive vice president and division executive for SunTrust's Private Wealth Division, where she led a team delivering wealth management and retirement products and solutions to clients. Prior to her time at SunTrust, she was an executive vice president of Calvert Investments. She also served as executive vice president and CEO of Individual Retirement at Voya Financial (formerly ING Insurance US), and spent 20 years at Wells Fargo Corporation and Evergreen Investments in leadership roles focused on retirement at both the client and participant levels.
Ford holds a bachelor's degree from Davidson College and a master's degree from the University of North Carolina.
Manulife Introduces Secondary Investment Business
Manulife Investment Management (Manulife) has launched a new secondary investment business within its Private Markets group and has appointed Jeff Hammer and Paul Sanabria to serve as global co-heads.
The Secondaries capability is part of Manulife's strategy to expand its Private Markets platform, including private equity and credit, infrastructure, real estate, timber and agriculture.
Hammer and Sanabria are expected to build a global secondary investment capability that focuses on general partner-led and special situation transactions, and partners with private equity, private credit and secondary fund sponsors.
Additionally, Hammer and Sanabria are anticipated to build a global team headquartered in New York.
"I am excited by the opportunity to build Manulife Investment Management's strategic Secondaries business with my long-standing professional partner, Jeff Hammer," says Sanabria. "Manulife's commitment to grow the range of private asset solutions for investors, its stellar reputation and global footprint can provide us with a formidable platform to establish a world-class capability."
"Our broad and deep experience developing solutions for complex and illiquid assets, coupled with Manulife Investment Management's scale and distribution through its global wealth and asset management business lines, I believe will enable us to create value for Manulife's key stakeholders including GP partners, third-party investors, and Manulife's General Account," adds Hammer.
Mutual of America Opens Providence Office
Mutual of America Financial Group has opened a new regional office in downtown Providence. The company moved into its new office as part of the continued expansion of its retirement plan business in the state and throughout New England.
Mutual of America's decision to open the office took into consideration discussions with various Rhode Island government officials, including Governor Gina Raimondo and Providence Mayor Jorge Elorza, and Rhode Island Commerce.
"Expanding our presence in Providence reflects our ongoing commitment to customers in Rhode Island, allowing us to enhance the level of quality personal service we provide and that they expect from us," says John Greed, chairman, president and CEO of Mutual of America. "We appreciate the gracious welcome given to us by the city and state, and look forward to becoming a vital and visible part of the city's thriving and growing business community."
Prudential Retirement Announces Multiple Executive Promotions
Prudential Retirement has promoted Michael Domingos, vice president, National Distribution Markets, to senior vice president and head of Sales and Strategic Relationships, Prudential Retirement. The appointment will be effective on December 2.
Domingos is succeeding Scott Gaul, current senior vice president and head of Sales and Strategic Relationships, Prudential Retirement. Prudential announced that Gaul will become head of Prudential Retirement's Investment & Pension Solutions businesses effective December 1.
Additionally, Yanela Frias, current head of Retirement's Investment & Pension Solutions businesses, will be promoted on December 1 to president of Prudential Retirement.
"I am pleased to announce Michael as Retirement's new head of Sales and Strategic Relationships," Frias says. "Michael has 25 years of institutional retirement experience, the last 15 years of which he has developed and led sales strategies for full-service retirement plans and, in his current role, has led efforts to establish a dynamic sales culture based on customer data and insights that have helped us expand the business in new ways. I am confident that his leadership and customer focus will help us continue to grow the business and transform the customer experience."
Ascensus Adds TPA Firm to FuturePlan Business
Ascensus will acquire Goldleaf Partners, a third-party administrator (TPA) that provides retirement administration, employee benefits, payroll integration, consumer-directed health, and COBRA services to a diverse set of clients across the country. The firm will immediately become part of the FuturePlan by Ascensus line of business.
Headquartered in Bloomington, Minnesota, Goldleaf Partners' business and service model helps clients concentrate on their core business by reducing their administrative task load.
"We strive to be our clients' most engaged and responsive partner so that they can focus on managing and growing their businesses," says Michael King, Goldleaf Partners' founder and chief executive officer. "New and existing clients of Goldleaf Partners can rest assured in the knowledge that, as part of FuturePlan, we'll put them and their objectives first so that we can continue to deliver the best service experience possible."
"In Goldleaf Partners, Ascensus is acquiring a well-respected and dynamic TPA that provides a highly desirable combination of services," says Raghav Nandagopal, Ascensus' executive vice president of corporate development and M&A.