Retirement Industry People Moves
Callan names private equity SVP and IRI announces changes to executive committee and board of directors.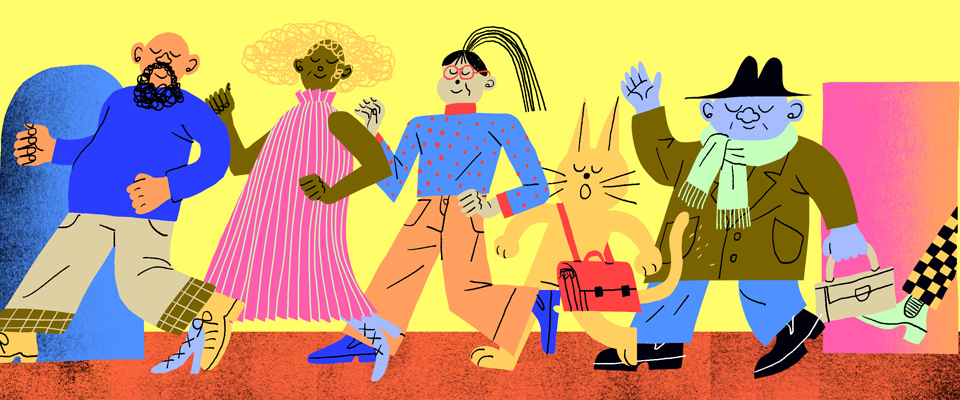 Callan Adds Private Equity SVP
Callan has announced that Andrew Maday, CFA, CAIA, joined the firm as a senior vice president in the Private Equity Consulting group on April 1. He will focus on private equity research, including manager and fund sourcing and due diligence, strategic planning and portfolio modeling, and servicing clients. He is based in the Chicago office and reports to Pete Keliuotis, executive vice president and head of alternatives consulting.
"Andy has years of experience as an allocator within all areas of private markets, including servicing sophisticated investors as a senior member of an outsourced CIO [chief investment officer] platform," Keliuotis says. "We're excited to have him on our team and look forward to his contributions to our research and consulting efforts." 
Prior to joining Callan, Maday was a private markets analyst for Illinois Municipal Retirement Fund (IMRF), responsible for the development and oversight of the private equity, real estate, infrastructure, timber and agriculture portfolios. Prior to IMRF, he was a senior associate investment program manager at Northern Trust Asset Management, managing and implementing investment portfolios in an outsourced CIO capacity for institutional and high-net-worth clients. He also worked with Northern Trust in operational and administration areas.
Maday earned a master's degree from Saint Xavier University and a bachelor's in finance from the University of Illinois–Chicago. He is a holder of the right to use the chartered financial analyst (CFA) designation and the chartered alternative investment analyst (CAIA) designation.
"I am excited to help Callan continue to broaden the firm's alternative solutions and position client portfolios to meet their objectives," Maday says. "I have had a longstanding relationship with Callan and have seen firsthand the strength of the culture and the commitment to providing the independent thought leadership and customized solutions based on client interests and needs."
IRI Announces Changes to Executive Committee and Board of Directors
The Insured Retirement Institute (IRI) has announced changes to its executive committee and board of directors.
Drew Bowden, senior vice president and general counsel, Jackson National Life Insurance Co., is now the chair of the IRI board of directors. John Kennedy, head of Retirement Solutions Distribution, Lincoln Financial Distributors is vice chair. Kennedy had been an at-large member of the IRI executive committee. New to the IRI executive committee is Terri Fiedler, president and chief executive officer, AIG Financial Distributors. Fiedler has been a member of IRI's board of directors.
Joining the IRI board of directors are: Melissa Buccilli, director, head of Retirement Insurance, BlackRock; Robin Raju, managing director, head of Individual Retirement Business, Equitable; and Wes Severin, executive vice president, Retirement Division, Symetra Financial.
"We appreciate the commitment that each member of our board of directors and executive committee makes to IRI," says Wayne Chopus, IRI president and CEO. "We welcome the new board members for their fresh perspectives and willingness to help lead our organization. The IRI board of directors is a true reflection of our membership, which represents the full supply chain of the retirement income industry and is the backbone of the value that IRI delivers."